Best Microgaming Slots
Types of Slots Provided By Microgaming
Microgaming is considered one of the top software gaming developers in the world. Over the years, they have developed four of the best Microgaming slots.
Classic Slots
Classic slots have three wheels and 1-8 pay lines, much like the standard machines used in Las Vegas. They come without many of the bonus features found in other types of slots. These slots are easy to play and come with decent payouts. Example: Free Spirit of Wealth.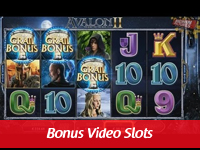 Bonus Video Slots
Most bonus video slots have 5 wheels, 15-250 different pay lines, wild symbols, scatter symbols, bonus games, multipliers and non-progressive jackpots. The graphics from Microgaming are usually excellent with creative 3D avatars and action segments. Example: Avalon II, Thunderstruck.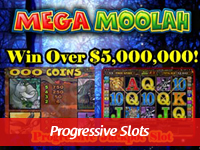 Progressive Slots
Progressive slots function in the same manner as bonus video slots. The primary difference is that these slots are tied to a network of casinos providing the same slots game. A progressive jackpot is accumulated and offered to players through a bonus game with a jackpot that can reach millions. Example: Mega Moolah.
Multi-player Slots
Using a standard bonus video slots game, 2-6 players are linked together and compete for the pay-outs. The games can be limited by time or number of spins. A scoreboard keeps track of the standing and the winner is the player with the most coins at expiration. Example: Multi-Player Wheel of Wealth.
Methods for Choosing the Best Paying Microgaming Online Slots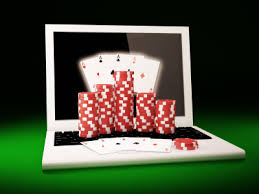 While Microgaming online slots are regulated by random number generators, there are several factors that can affect the pay-out percentage of a game. Most games pay out somewhere between 95%-98%. Here are some tips designed to help pick the games with the best chances of winning:
Pick games with highest pay-outs – If the player hits, they need it to count as much as possible.
Read multiple online casino and slots reviews. Sometimes, the reviews will contain a slots' pay-out percentage.
Read the rules of the slots game. Sometimes, opportunities to win are loss by not knowing the rules.
Find and read game logs. Some games publish their results in log form over a certain period of time and can provide information regarding payout frequencies. Avoid games that have recently rendered big jackpots.
Why Choose "Real Money" Online Slots Over Free Online Slots or Live Machines?
1. First, free online slots might provide a learning experience, but they are usually set with liberal pay frequencies that are used to entice players. They distort reality. Experienced players should not waste their time on these slots.
2. Online slots tend to have higher pay frequencies than live casino machines. Casinos have a large overhead to cover and slot machines are their bread and butter. Their machines are programmed to play tight.
3. If a player attempts to employ certain betting strategies, it is easier to stay focussed online at home than it is in a noisy, smoky casino.
4. Online casinos have as many as 500-600 different slots to from which to choose. In a live casino, they may offer as few as 20-30 different slots. "Variety is the spice of life".